LM 26
The LM 26 provides a two input/six output analog configuration that is ideally suited for multi-way loudspeaker crossover, delay and EQ functions. The LM 26 also provides 4 × 8 AES3 digital I/O and 4 × 8 Dante networked I/O, all with comprehensive signal routing to provide Dante break-in / break-out and failover functionality. Two LM 26 units may be stacked and linked to function seamlessly as a single 4 × 12 processor. TECHNICAL SPECIFICATIONS Crossover, delay and EQ for multi-way loudspeaker systems Line driver and system EQ for self-powered loudspeaker systems Dante...
+ Info
LM 44
LM 44 applications include: Mix-matrix and system EQ between FOH console and loudspeaker system Line driver and system EQ for self-powered loudspeaker systems nserted EQ for monitor systems Dante break-in/break-out Transmission system to and from FOH and stage L /stage R 4-in/4-out Lake® Processor Raised Cosine Equalization™ Linear phase and classic crossovers LimiterMax™ peak and RMS limiters Maximum available delay of 2 seconds Audio Inputs and Outputs Analog with Iso-Float™ ground isolation Digital AES3 8-in/8-out 4-in/8-out Dante networked I/O Gigabit Dual...
+ Info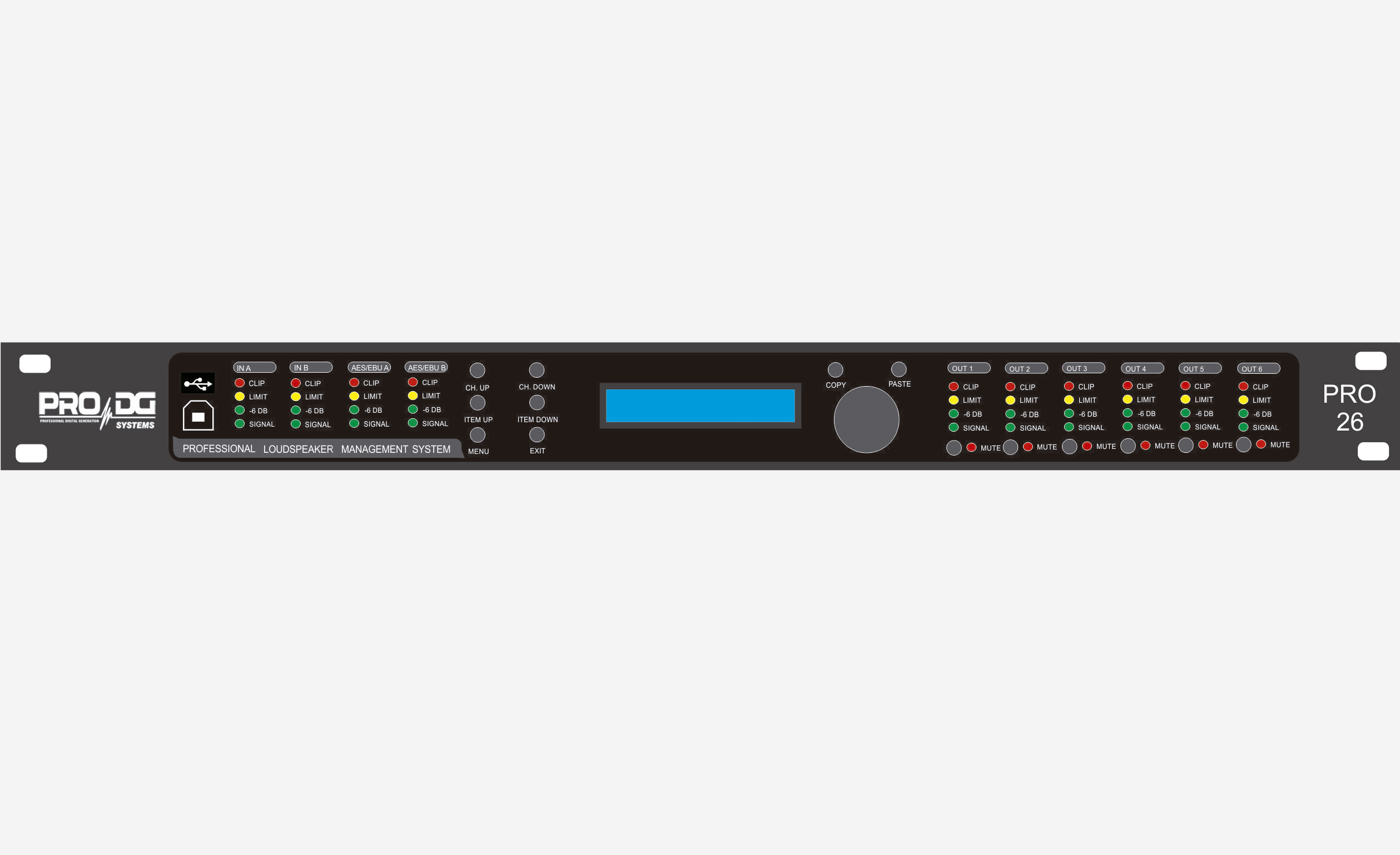 PRO 26
The perfect combination between high quality audio and a full set of features. With a USB interface on the front panel, Ethernet interface on the rear and AVB audio streaming capability, excellent for both permanent installation as for touring applications. Its 96 kHz sample rate, dynamic range of 118 dB (A) and a maximum input level of +23dBu allows the adaptation to any type of need in any situation. The PRO 26 is a powerful processor with two AES / EBU inputs, plus six outputs, 10 band of parametric EQ on each input / output and a frequency...
+ Info